August 19, 2009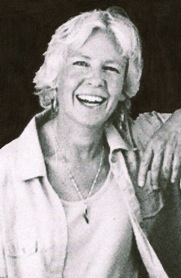 The current law (section 59 of the Crimes Act) not only gives children the right to protection from violence, but by removing violence as a 'backstop option' it paves the way for every parent to 'think outside of the box' and develop new parenting skills.
Mary Willow, a Wellington parent educator, recently gave 2 well-received seminars on Positive Parenting.
"Parents who use smacking say 'you can talk till you're blue in the face but they just don't listen, so how are we supposed to discipline them?' The pro-smackers have one thing right," says Mary, "the child's willpower and actions in the early years learn primarily through non-verbal experience. But what kind of experience is best?"
"As parenting expert Haim Ginnott once said: 'We (parents) are the decisive element in the child's life. It's our personal approach that creates the climate, it's our daily mood that makes the weather".
Mary explains: "A large percentage of un-cooperative behaviour in children is created when we set them and ourselves up for failure. We do this through poor management of time, lack of rhythm, being distracted or overcommitted, having unrealistic expectations of tired, hungry, sick or over-stimulated children (or parents!), having inconsistent or non-existent boundaries, exhibiting poor self-control or being extreme in our reactions one way or another."
"To add to the above, when children start to act up, we try to use reasoning (which they don't yet have) and coercion (verbal or physical, which they imitate perfectly) to rein them in" says Mary. "The primary mode of learning in the early years is imitation. When we hit our children to discipline them, we create yet another generation of New Zealand parents lacking positive parenting skills."
So what can we do?
"If we first work on adjusting the rhythm, environment and parental example to set both children and parents up for success, we can then focus on the small amount of 'stuck' behaviour that remains. This requires an understanding of how children learn at different stages and how to create successful, non-violent boundaries, both of which I teach in my seminars, playgroups, courses and counselling sessions".
"The wonderful thing about struggling to become good parents is that it helps us to heal past wounds and move on to new levels of wisdom and creativity. You don't wait till the last kid has left home to run off and get enlightened: if you focus and take positive parenting seriously you will be enlightened every single day!"
"My dream is that the courage of Sue Bradford to bring this law change into effect will ultimately breed a new kind of parenting in New Zealand where we help and support each other, and families grow together in joy and security."