November 23, 2009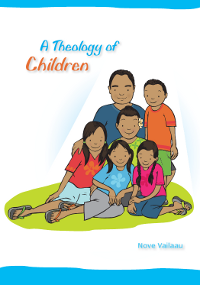 A Theology of Children is a new 24-page booklet aimed at supporting and strengthening parents, grandparents, and caregivers with strategies for non-physical discipline of children within a theological context.  You can download A Theology of Children for free.
A Theology of Children was produced with the support of the Ministry of Social Development initiative SKIP (Strategies with Kids/ Information for Parents), and written by Reverend Nove Vailaau, who is very passionate about clarifying the issue of physical discipline in Christian theology. It also has an forward by Bishop Richard Randerson and a summary by Dr Elizabeth Clements.
The booklet has a broad perspective, but also focuses on the Pacific peoples of New Zealand. It provides an opportunity for discussion about parenting practices in Pacific communities and within New Zealand in general.
A Theology of Children aims to help guide parents and caregivers through the six principles of effective discipline: love and warmth, talking and listening, guidance and understanding, limits and boundaries, consistency and consequences, and a structured and secure world.
Download A Theology of Children.
Tags: children ,christian ,christianity ,download ,elizabeth clements ,free ,msd ,nove vailaau ,pacific ,richard randerson ,skip ,theology