June 5, 2009
Here's a free poster with practical tools to manage your kids' behaviour.
21 Practical Alternatives to Smacking (Barnardos)
There are better ways to manage kids' behaviour than hitting them. This friendly poster gives you tools to help you when the going gets tough.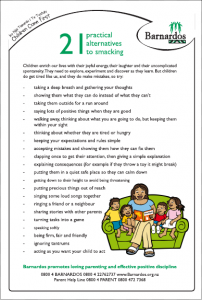 You can download more posters on our free stuff page.